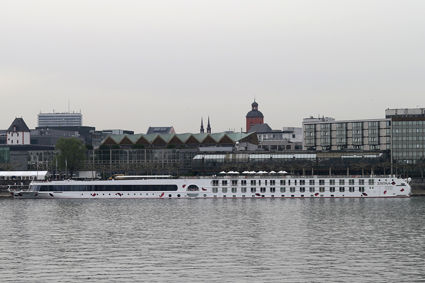 Whatever you're looking for on vacation – you will find it on board the A-ROSA river vessels on the Danube. Those seeking privacy & relaxation must visit the peaceful ambiance of the SPA-AROSA.

On the Sun Deck, there is an outdoor pool, shuffleboard and putting green. Leaving your daily lives behind and the stress that sometimes comes with it may be the best part of any vacation. The casual and friendly atmosphere onboard, along with the beautiful countryside around every bend of the river hastens your desire to let go and just enjoy.

Ship Profile & Stats
Maiden voyage: 2002
Length: 124.5 m
Beam: 14.4 m
Speed: 24 km/h
Ship registration: Germany
Passenger capacity (dbl): 242
Ship Amenities
Air Conditioning
Hair Dryer
Safe
Telephone
TV
Ship Facilities
Cafe Bar
Giant Chess Board
Gym
Heated Outdoor Pool
Outdoor Restaurant
Panorama Lounge with Bar
Putting Green
Sauna
Shuffleboard
Spa-Rosa
Sun Deck
Filter results:
Currently we have no results for this ship, please click here to start a search and find something for you!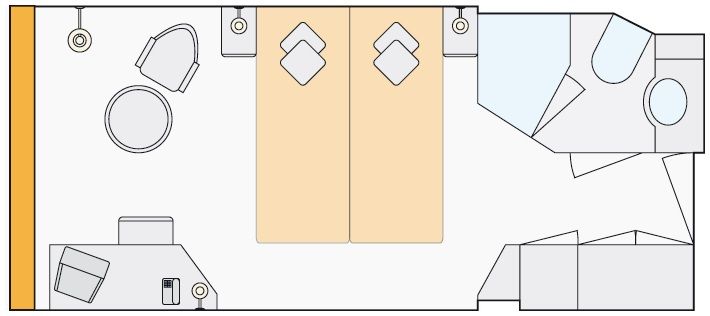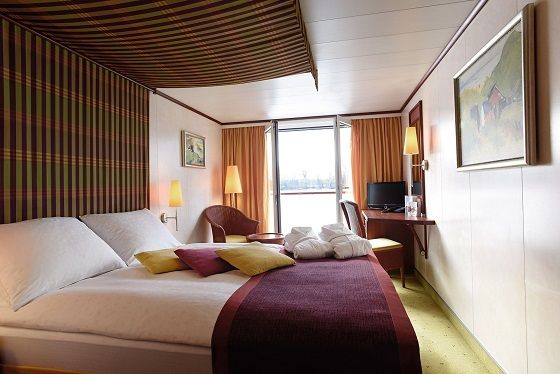 With Juliette balcony. 16 m² | Deck 2. Elegant design and high-quality materials provide feel-good atmosphere • Facilities: safe, air conditioning, TV, fly screen, hair dryer, shower / WC, sauna towel, woolen blanket, telephone, bathrob e on request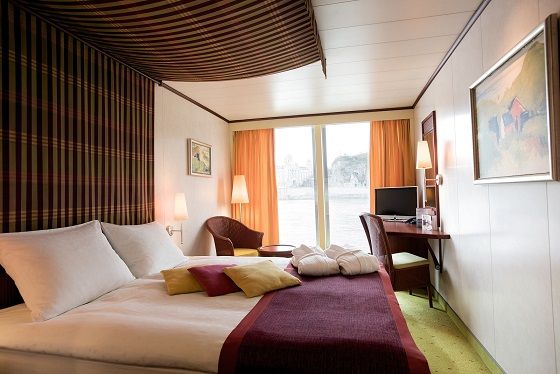 With Panorama Window. 16,5 m² | Deck 3. Elegant design and high-quality materials provide feel-good atmosphere • Facilities: safe, air conditioning, TV, fly screen, hair dryer, shower / WC, sauna towel, woolen blanket, telephone, bathrob e on request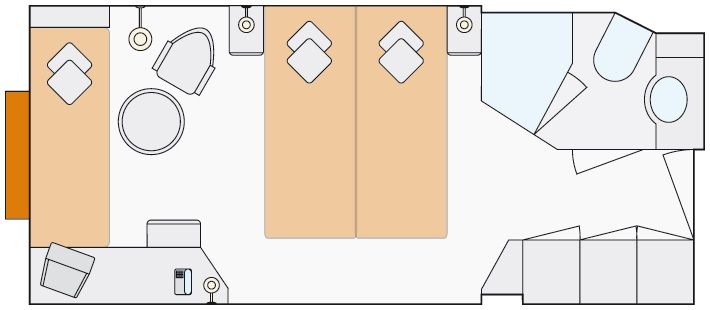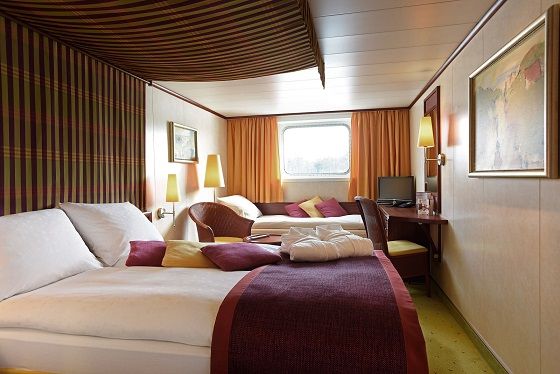 With Extra Bed. 15,5 m² | Deck 1. Elegant design and high-quality materials provide feel-good atmosphere • Facilities: safe, air conditioning, TV, fly screen, hair dryer, shower / WC, sauna towel, woolen blanket, telephone, bathrob e on request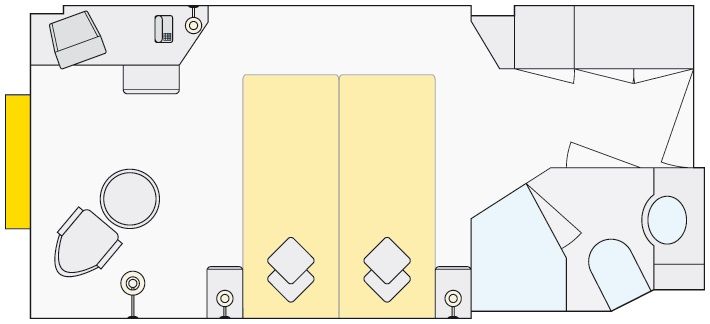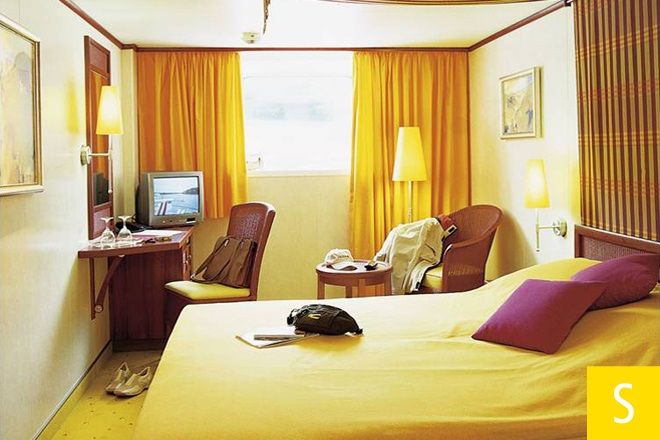 14,5 m² | Deck 1. Elegant design and high-quality materials provide feel-good atmosphere • Facilities: safe, air conditioning, TV, fly screen, hair dryer, shower / WC, sauna towel, woolen blanket, telephone, bathrob e on request