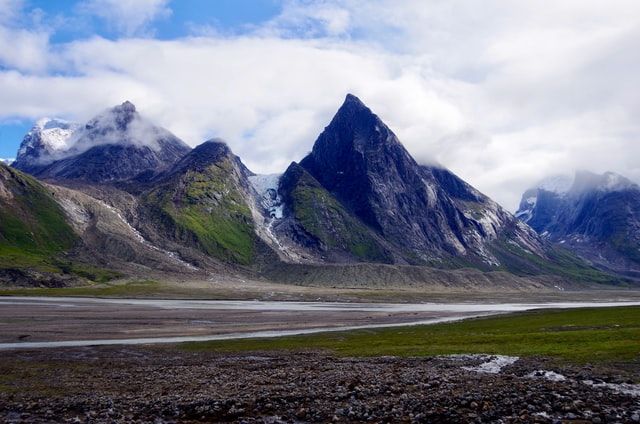 Arctic Northwest and Northeast Passages
For centuries explorers endeavoured to find the elusive Northwest Passage. Today a number of cruise lines are traversing the passage. This is an epic expedition for true explorers who are able to Sail in the wake of famous explorers, surrounded by a landscape of glaciers, mountains and vast plains – spectacular and unspoilt.
The Northeast Passage is, from the European and northern Atlantic point of view, the shipping route to the Pacific Ocean, along the Arctic coasts of Norway and Russia.
The NEP traverses (from west to east) the Barents Sea, Kara Sea, Laptev Sea, East Siberian Sea, and Chukchi Sea, and it includes the Northern Sea Route
If your idea of travel is more about transformation than relaxation, then these are the voyage for you. Some cruises start in Greenland some finish in Vancouver or Alaska gaze amazed at the towering icebergs before crossing the Labrador Sea to Canada's far north. Discover communities where wildlife vastly outnumbers humans
Magnificent creatures like walrus and polar bears that hunt on sea ice where few humans have set foot.
Cruise types
The region is mainly serviced by expedition cruises lines
Specialty cruises offer a small ship experience, allowing you to get a lot closer to nature and most have experts on board to teach you about the regions flora and fauna.
Northwest Passage cruises generally start in either the North Pacific or North Atlantic and transit in the Northern Hemisphere's high summer. Ssenic cruising to view some of the regions Glaciers. Northwest Passage cruises are in protected waters so irrespective of weather, cruise conditions are usually icy but smooth.
NEP cruises start in Norway and finish in Eastern Russia
Cruise season
The NEO and NWP cruise season begins in late July and ends in August.
Photo Credit:
isaac-demeester-oSGDYuRVOwM-unsplash
Filter results:
Currently we have no results for this destination, please click here to start a search and find something for you!