Blue Lagoon Cruises is internationally renowned for small ship cruising, offering three incredible journeys in Fiji's spectacular Mamanuca and Yasawa Islands. Sail to remote tropical islands, anchor off coconut trees, swim, snorkel or dive in crystal clear waters.
Blue Lagoon Cruises offer the following cruising options: Explorer Cruise (3 nights), Wanderer Cruise (4 nights), Escape to Paradise Cruise (7 nights).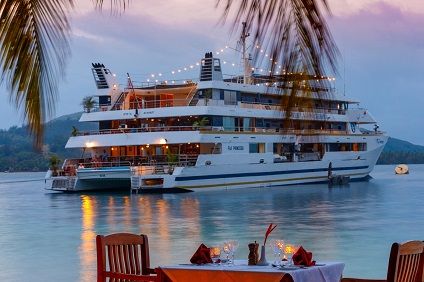 Fiji Princess
The small size of Blue Lagoon Cruises' cruise ship, M.V. Fiji Princess is just one of the things that makes a cruise with us so special. Accommodating up t…
View More
Filter results:
Currently we have no results for this cruise line, please click here to start a search and find something for you!