Locaboat has been active in the boating holiday industry since 1977. Our company owns a fleet of 380 top quality canal boats. The renowned quality of our watercraft - Locaboat is the original designer of the Pénichette® model, the expertise and passion of our staff for boating holidays will make your cruise a unique and memorable experience.
Easy cruising
A simple and practical initiation will teach you how to cruise our boats. A technician will give you all the instructions you need to ensure you feel at ease :
You will learn about how to use the equipment, engine and 'command' post. In no time at all, you will feel at home in your boat. We recommend that you spend the first night in your base, to ensure the best possible conditions for 'taking possession' of your new living space and so that you can check all the equipment you need to make your holiday as enjoyable as possible.
The following morning, you and your crew can head off on your cruise with total peace of mind. You will be the captain on board, able to tackle every facet of the cruising: manoeuvres, stopping, passing through locks.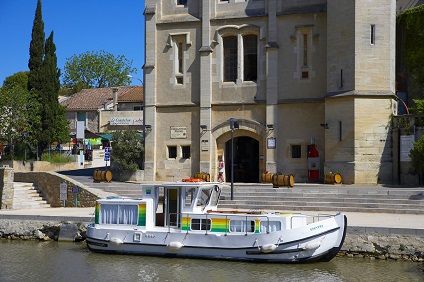 Locaboat
Locaboat feature a range of vessels that cruise these itineraries. The ships alternate itineraries and sailing dates, therefore please check at time of boo…
View More
Filter results:
Currently we have no results for this cruise line, please click here to start a search and find something for you!