Captain Cook Cruises offers small-ship discovery cruises, day tours and cruising restaurants in the Fiji Islands. From the volcanic Yasawa Islands to the remote Northern Fiji Islands, we draw on four decades of cruising knowledge to create individual travel experiences you will never forget.
Discover the natural beauty, environmental diversity, culture and history aboard our fleet of explorer-style small ships. Unique itineraries take you to places where mainstream tourists rarely venture and where you can meet the locals. Our Day Tour and Dining experiences offer tailored packages for all ages and budgets.
Captain Cook Cruises is the recipient of numerous awards including the Fiji Visitors Bureau 'Best Cruise Line', and the Fiji Tourism Awards 'Best Fiji Experience' in 2012.
The company offers a choice of cruises weekly throughout Fiji. All vessels have hosted some of the world's most prestigious events and dignitaries, and are proud of their attention to detail and customer service.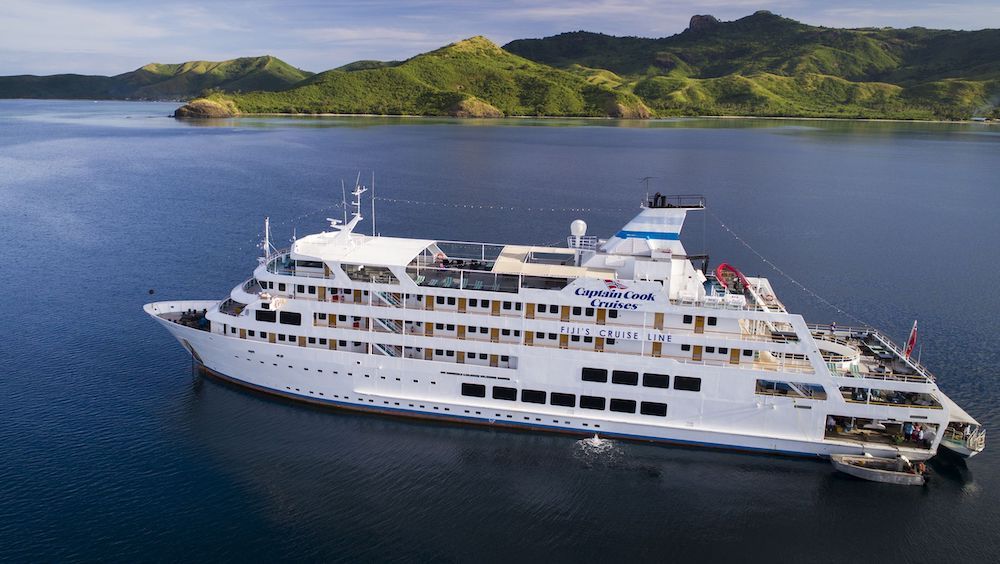 Reef Endeavour
Our small ship was originally designed to cater for 168 passengers however with subsequent refurbishment, including the creation of suites and family rooms…
View More
Filter results:
Currently we have no results for this cruise line, please click here to start a search and find something for you!